Living loan app Review : Living loan Real or Fake ?
Living loan app Review : If You need some urgent cash & you wanna take loan from Living loan then you should know about this shocking information of living loan app, Living loan app is 7 day loan app Which Works illegally in Play Store,Living instant loan app is fake loan app Don't Apply on this loan app,it can hack your Personal Data like Contact list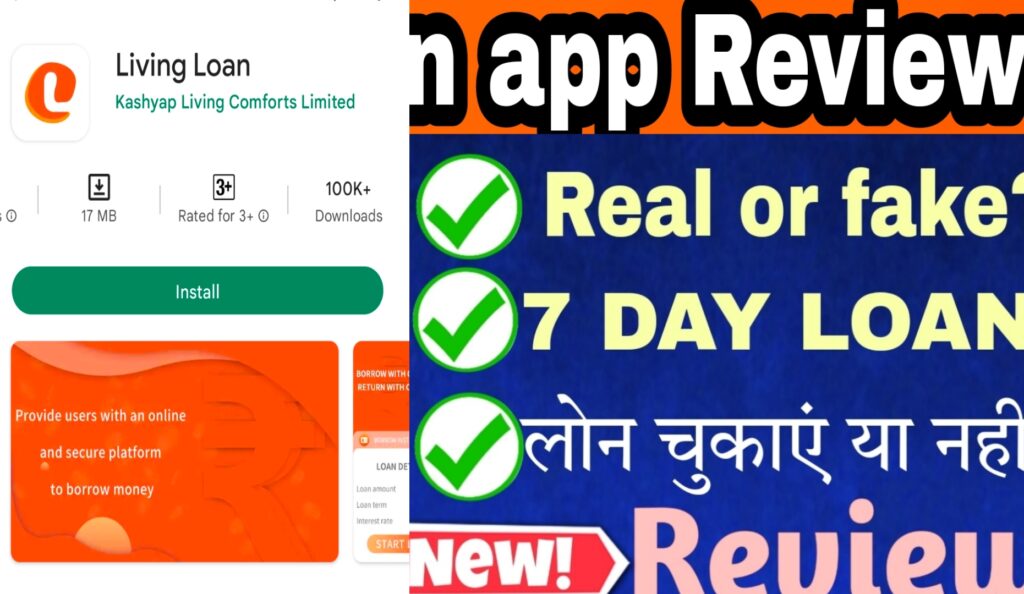 Living loan app Basic Features
Living loan app : loan amount from 4k to 1 lakh Rupee but Actually they started loan from 1k they are giving Wrong Description
Living loan tenure from 96 day to 1 year but in reality they give only 7 day loan
Living loan has more than 100k+ Download with 4.4 star ratings
Interest Rates of living instant loan app is between 0% to 30% But Maximum Apr is more than 200%
Primary NBFC of This instant loan app is Mahaveer Finance limited
Eligibility Criteria For Living Instant loan app
Applicant Should be a Indian Citizens
applicant age between 18 – 54 year
Pan Card & Aadhar card required
stable source of income
Living loan app Real or Fake ?
Living loan app is a fake type of loan app because it doesn't follow any guideline of Google Play Store because this loan app gives only 7 days loan app and interest rate more than 500% which is illegal so don't reply on this loan app if you want to free from any harassment
How to Get Personal loan from RBI Approved loan ?
If you wanna take loan from RBI Approved NBFC which is verified With Good Customer Review then I am Giving Some best instant Personal loan app of India
Kreditbee instant Personal Loan app Gives loan upto 3 Lakh Rupee
Navi instant Personal loan app without income proof
Smart coin Personal loan app Without income proof
Moneyview Personal Loan App
Branch personal loan app
Know About Top 10 loan app in india without cibil score